Havia rumores de que a Urban Decay lançaria uma nova palete da gama Naked. Foi confirmado.
A marca Urban Decay confirmou no
Instagram
.
There were rumors that Urban Decay would release a new pallet of the line Naked. Its real. The famous brand Urban Decay confirmed on Instagram.
Ainda não se sabe a data de lançamento, mas há blogs de dizem que será entre Novembro a Dezembro - no Hemisfério Norte. Ao preço de 52 dólares como as outras duas paletes Naked 1 e 2.
There is no information yet on the release date, but some blogs say that it will be between November and December on the North Hemisphere. It will be 52 Dollars just like the other two pallets - Naked 1 and 2
Tal como as outras paletes, tem 12 cores. Sendo que nesta as cores são na gama do Rose, ao contrario da 1 que tem cores na gama dos bronzes e a 2 na gama nude.
Like the other pallets, it has 12 colors. Thought, this one has rose colors, unlike 1 that has bronze colors and 2 that has nude.
O site da Urban Decay informou que para se saber a data de lançamento em primeira mão, há que se inscrever no
site da Urban Decay
e a noticia chegara quando estiver a venda.
The Urban Decay webstie informed that to know the release date on first hand, you need to sign up to the Urban Decay website and you will get the news about the release date.
Realmente, agora estou ansiosa por esta palete. Não sei se sabem, mas ja tenho a 1 e a 2 e ADORO os resultados e sao as minhas cores " confiadas ". Adoro o facto de serem básicas e em tons clássicos.
To be honest I am anxious for this pallet. I don't know if you are aware but I own 1 and 2 and I LOVE the results and those are my favorite colors, the "trusted" ones. I love the fact that are basic colors and classic.
Ha que salientar que também ha a Naked Basics - que são só 6 cores e tem 4 nunca antes vistas. 'E a palete perfeita para qualquer mulher. 'E simples e tem as cores básicas para criar looks para o dia a dia.
In case you are not aware there's Naked Basic - which are 6 colors and has 4 new colors. Its perfect for any woman. Its simple and has basic colors to create perfect looks.
Para alem da gama das sombras, a Colecao Naked da Urban Decay tem base liquida, blush, iluminador, glosses, BB Cream e uma base compacta.
Besides the eye shadow line, the Naked Collection from Urban Decay has liquid foundation, blush, shimmer, lip glosses, BB cream and a compact foundation.
Realmente, estou a espera de experimentar o resto da gama Naked - inclusive a base e o blush.
I really want to try the rest of the collection from Naked - including the foundation and blush.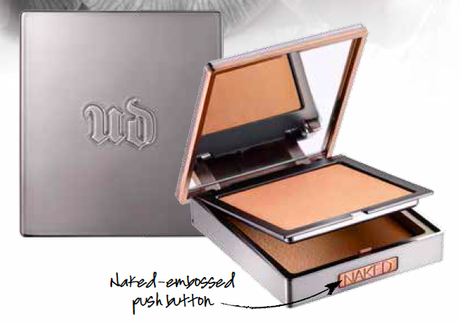 Espero que tenha gostado e que esteja ansiosa como eu. Ja experimentou alguma coisa desta marca? E qual 'e a sua opinião?
Hope you enjoyed and are as anxious as me. Have you tried any product from this brand? What's your opinion?